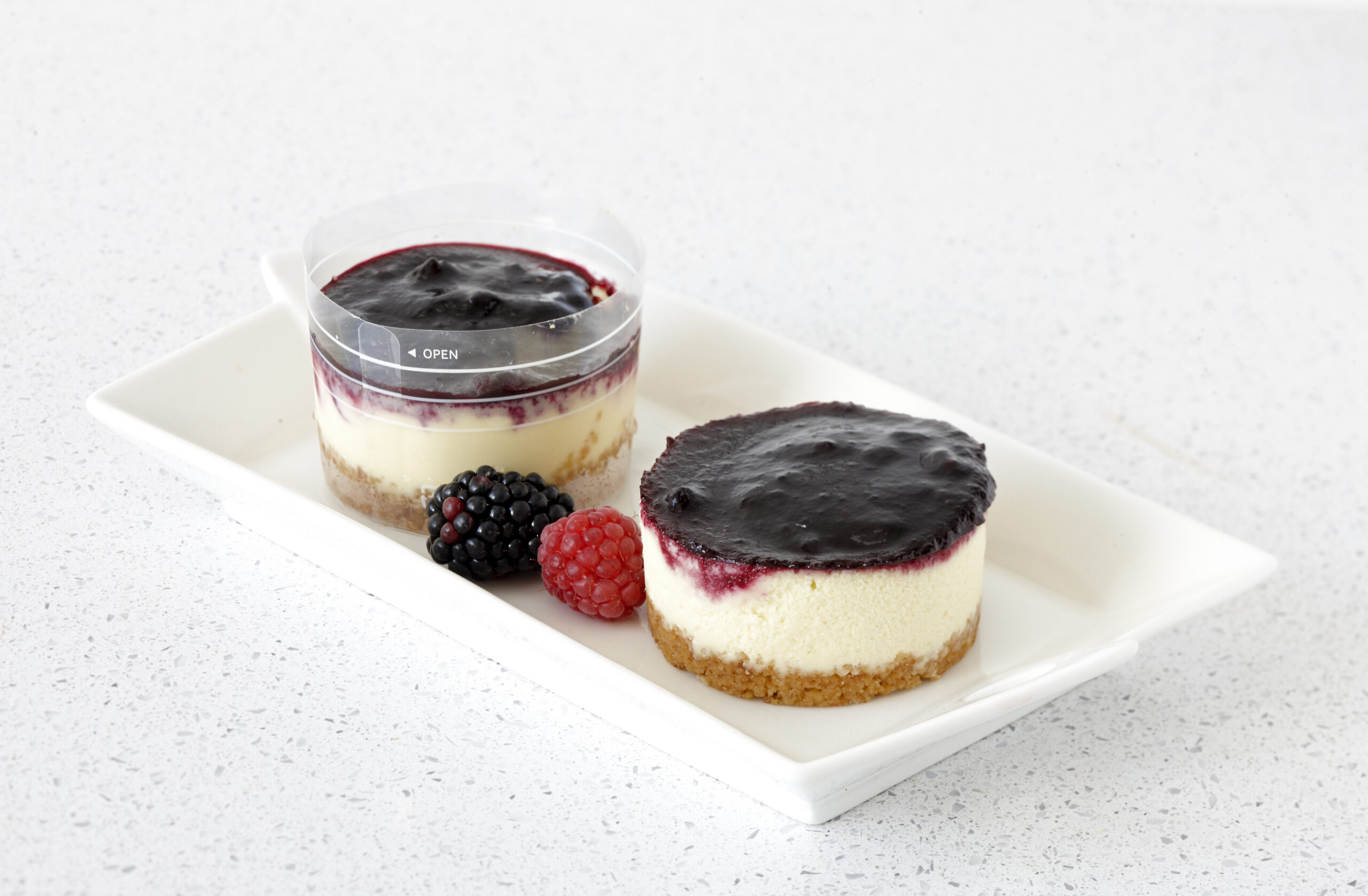 Our newest range of 7 products are baked individuals in a clear patisserie easy tear bakeable case.  Three of the range are ideal for the coming autumn weather – they can be heated (microwave for 25 secs) for a hot rich topping, choose from:
Patisserie Individual Apple Caramel Sponge
Patisserie Individual Death by Chocolate
Patisserie Individual Sticky Toffee Sponge
Or if you prefer, try our latest individual baked cheesecakes – Plain, Wexford blackcurrant and Dulce.  The Plain baked cheesecake is a very versatile dessert – easy customisable.
These On-The-Go solutions are ideal as an add-on sale for the ever increasing takeaway delivered market – pack frozen and they will thaw in time for dessert.